A little more than a year ago, I started the Unity3D User Group in Seattle (link). And I must first admit that the reason I started the group was rather selfish.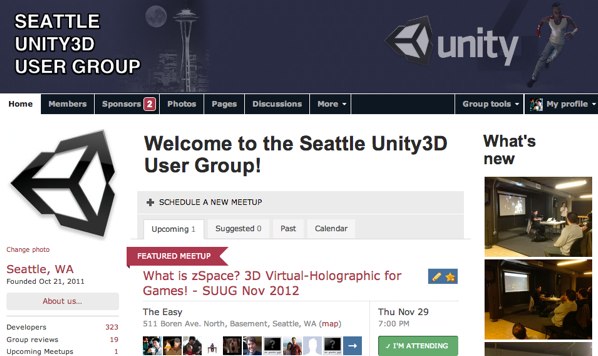 Let me start the story from the very beginning. After I left Sony and started Studio Pepwuper in early 2010, I soon realized a big problem I hadn't considered before making the leap - that I was no longer in a herd.
I was working alone for 99% of the time - just me and the trusted laptop. It never bothered me that I wasn't working with anyone else. I wanted to do everything myself and learn the ins-and-outs of every aspect of making an iPhone game and building a business around making games. I was excited, focused, single-minded. 
More …