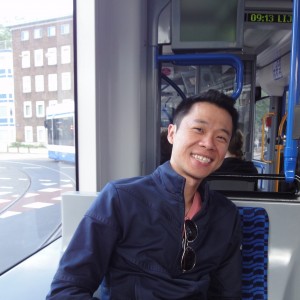 Previously a strategist at Sony and a developer at Electronic Arts, Brandon Wu is the founder of game production company Studio Pepwuper and co-founder of augmented reality startup The Curious Collective Ltd. He founded and grew a Seattle game developer community to 2000+ members and is a bestselling author on Amazon.com and an avid violin player. After living in 4 countries in the past decade, he is now based in Cambridge, England. Brandon is a member of UK Trade and Investment's (UKTI) Global Entrepreneur Programme, and BAFTA Games.
Social Profiles: Twitter – Linkedin – Quora
Previously:
Sony Corporation, Tokyo. Headquarters Strategy Division, Network Products and Services
Electronic Arts. Maxis Studio (The Sims series)
University of Southern California, MBA 2007. Concentration: Entrepreneurship, Technology Commercialization
University of California, Berkeley. BA in Economics 2002
Some of the other things he's done:
Bestselling Amazon Author – aced the GMAT within a month (99th percentile, 780), and wrote/published a book about it. The book is now among the best selling GMAT books on Amazon and Kindle and is in its 3rd Edition.
Walked the red carpet at BAFTA Films Awards.
Performed at Carnegie Hall in 2009, with celloist Yo-Yo Ma and conductor Daniel Harding in New York City with the Sony orchestra (he played violin).
Proposed at one of the world's busiest intersections in Shibuya, with the help of the giant outdoor display. (and did it without spending a dime)
Survived living in Japan for 3 years without speaking much Japanese.
Selected Media Appearances: