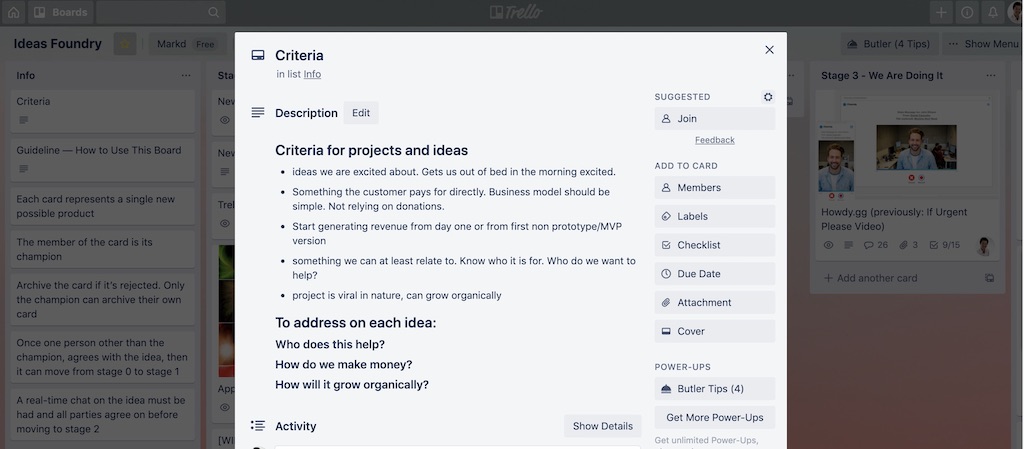 Mike, my co-founder at markd.ltd, and I are both the kind of people that has many random ideas, and often find ourselves diving right in after we've come up with something new or novel or just quirky.
A few months ago we decided we should have a process to help us think about our ideas. Building new ideas is all fun and game, but at the end of the day, we've got a company to build, one which I hope can continue to be creative, fun, and useful.
So this is the criteria we came up with. This is not meant to be a general purpose criteria for filter ideas, but one that we decide to use because of our skills, experiences, personalities, and resource limitations.
More …